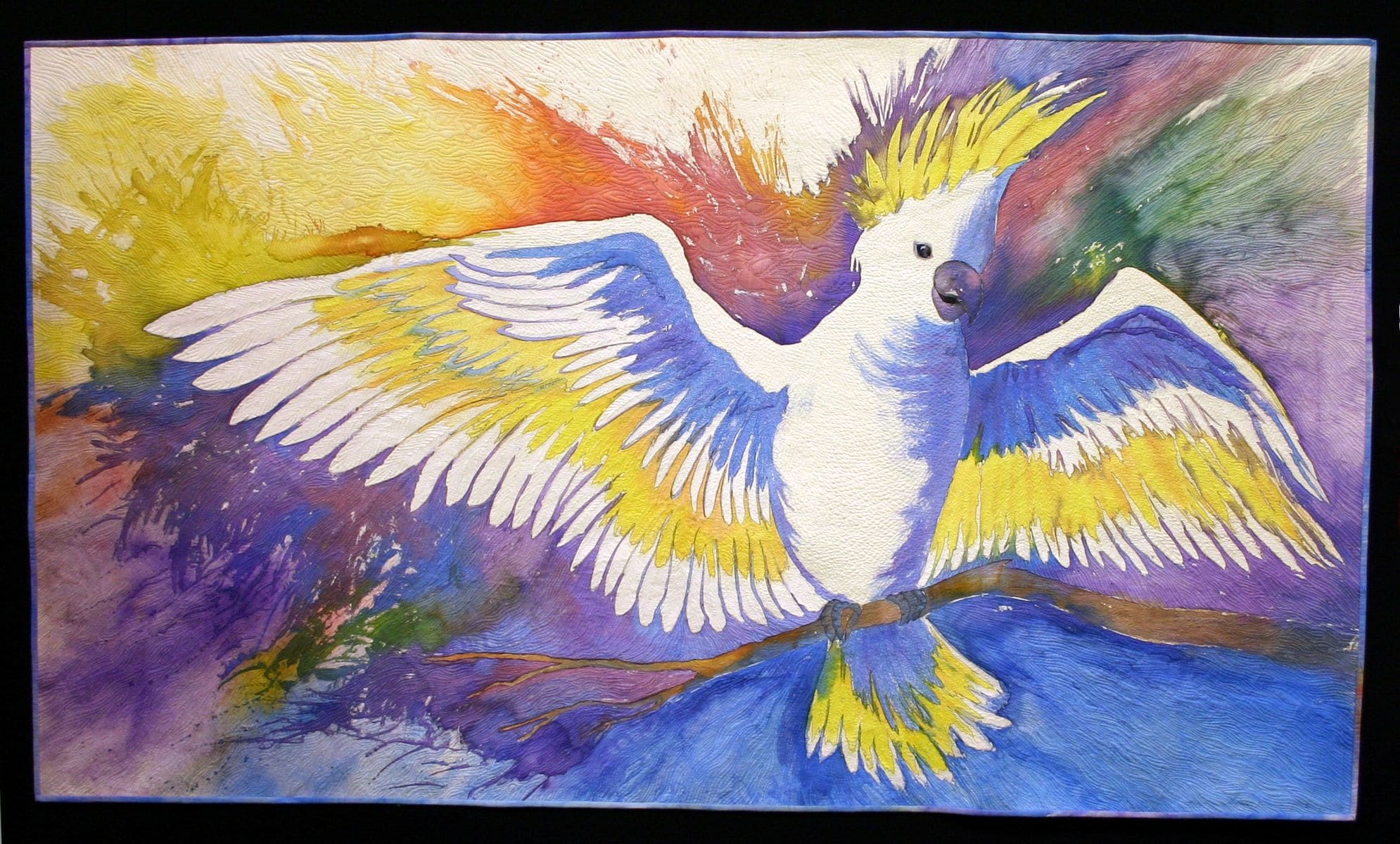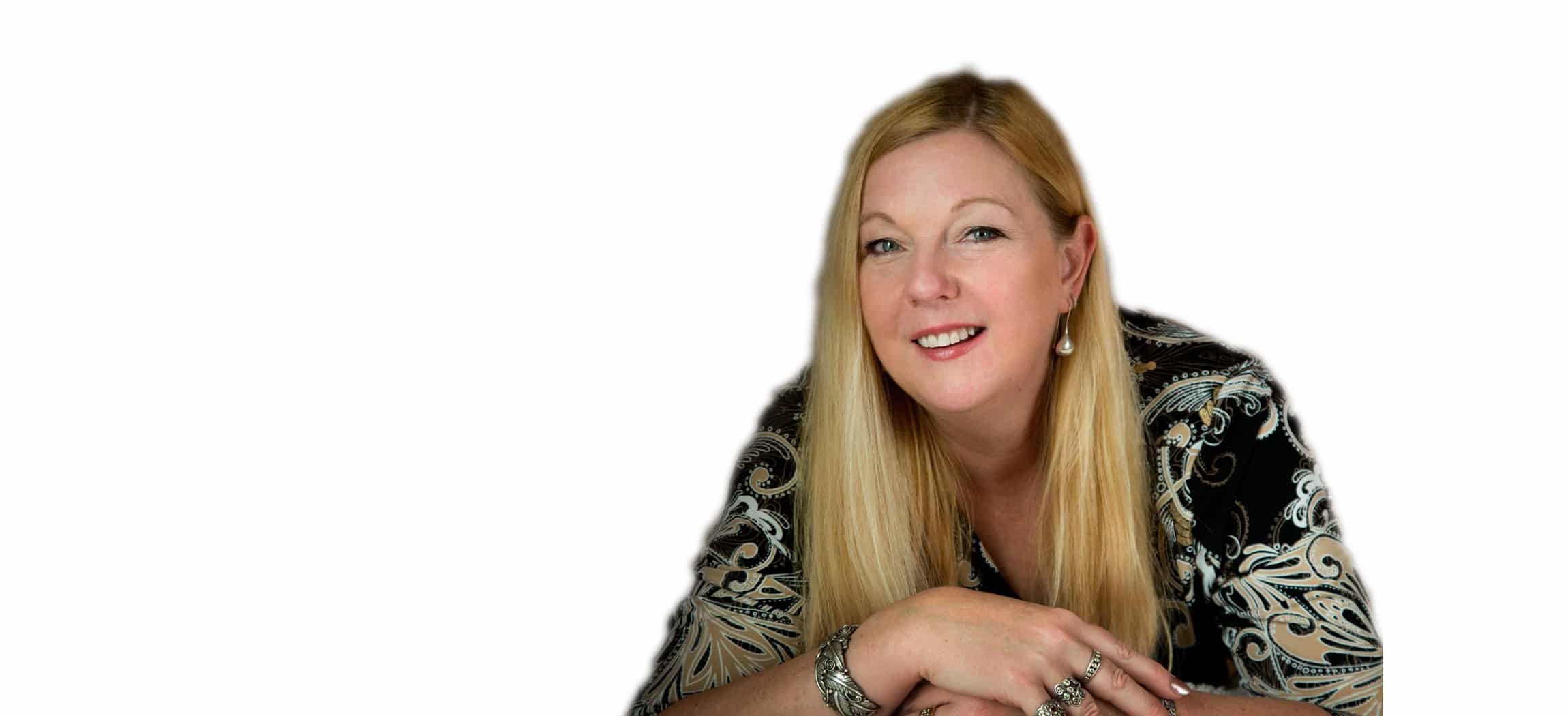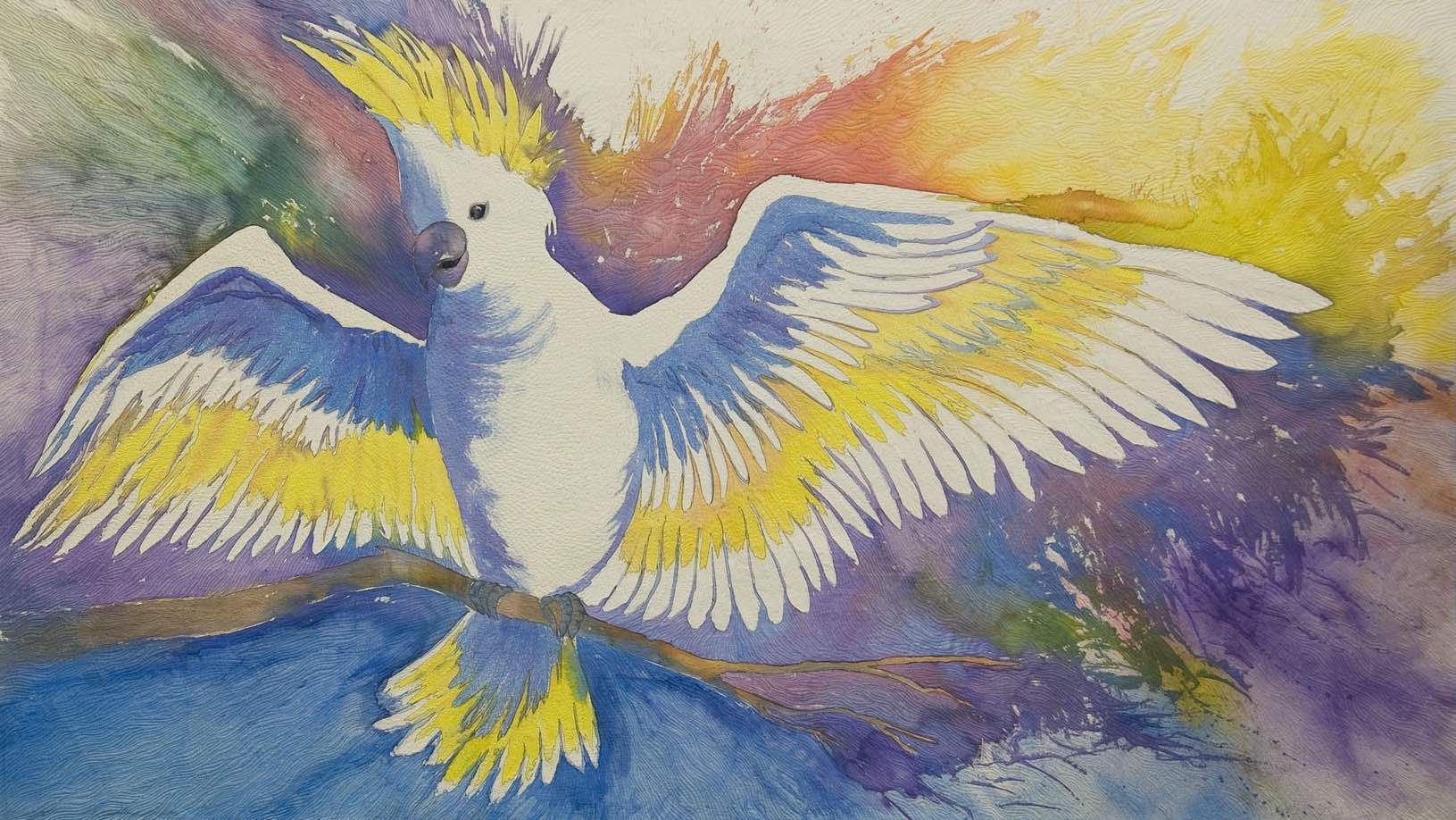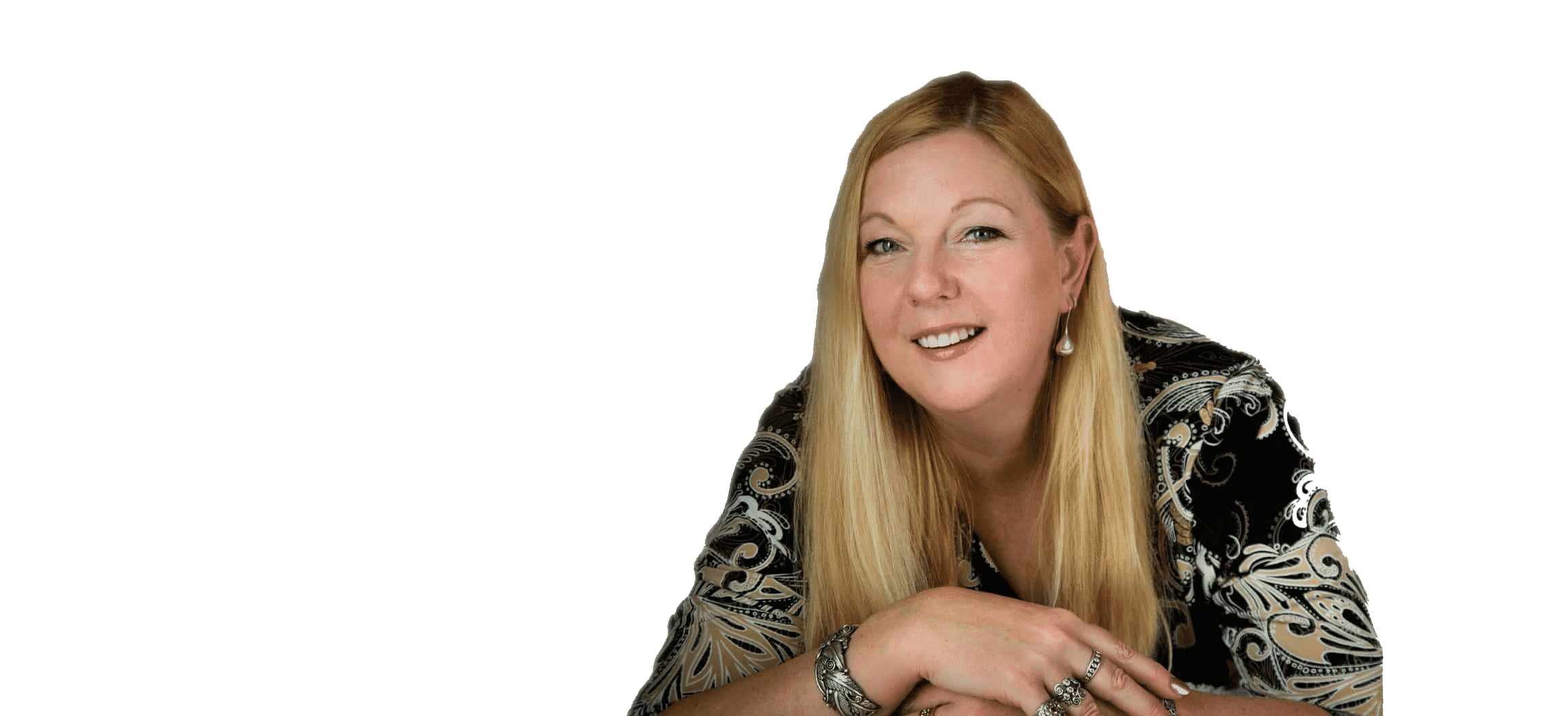 Education
& Inspiration
Helen Godden
Helen Godden
Extreme Free-Motion Quilter, Award winning Artist
Extreme Free-Motion Quilter, Award winning Artist
Head over to my Facebook page and follow me to stay up to date with all things quilting.
Do you like Stained Glass designs? This is the first pattern I ever designed back in 2002, for my Mum. I was not a quilter at this stage, just helping my Mum by drawing designs for to stitch her magic. This design went on to win her Best of Show in our capital and its been a popular design ever since. You could complete this design in applique or in painting or even inktense pencil. You could use my Sharpie technique for the black outlines and create a stunning piece. On special at just $20 and you can download the designs instantly.
Yep that's a photo of my MUM still quilting and smiling at 88 years young.
helengodden.com/product/native-birds-flowers-in-stained-glass-design-pdf/ ...
Love your beautiful quilt and your beautiful Mum👍💕🦋🌈
Great picture of your mom Helen. Say hi to her from me.🍁
I love this design, I made it with black felt backing and sashing and stitched in in yarn. She has it hanging on her stairs.
Fab Helen and your mum looks amazing. Go you gals
I purchased this pattern many years ago,still in my to do list. I love it 🥰
🌹Hello to your mum...she inspires me to keep hand stitching (through the pain )💝💝
I love stained glass designs, may need to add it to my to do list
Beautiful Helen. Keep that lady safe.
Oh wow Helen thats beautiful...
You look just like your lovely Mum.
Oh, there is Mummy....Hello, hope you are watching over your daughter there. She is so very precious to so very many people. We need her to be safe and well, as Life would mean nothing without her. Xx
Great job. Your mom is very talented, she passed that gene on to you!
Beautiful ....I hope mum is doing well these days. ❤️🌞❤️🌞
Thats a wonderful quilt and a lovely photo of your mum. I'm really enjoying all your wonderful quilt pictures. 😃
i have this pattern and have made a lot of the individual blocks and used them in various quilts I love this still didnt realise it was so long ago though!
What a beautiful design. Happy Easter 🐣.
Lovely photos of both your Mum and quilt....
Beautiful both quilt and mum.💖🌈🇬🇧
I loved the quilt when I first saw it. Say hello to Mum for me.
So beautiful! (your mum and the quilt!)
Just amazing and Pat is extra extra amazing
How lovely to share the same hobby as mum 👍
I'd love to quilt one, anyone ... ? 😉
Explore some of my works on Craftsy
I'm a featured Craftsy partner! Craftsy provides kits, supplies, tutorials and endless inspiration for quilting, knitting, cakes, sewing, cooking, fine art and more.
Watch my tutorials on YouTube
Visit my YouTube channel for free quilting tutorials, and the best videos on tension.